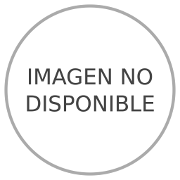 ?¡Ÿ¡°Silk Like¡± Filament Gives Eye-Popping Glossy Prints¡¿- Outstanding silk surface finish prints with Eryone Silk filament PLA definitely gave an eye-popping result! Perfect for arts & crafts projects, vases and any other 3D printed items that could benefit from a unique silky smooth appearance.
?¡ŸEasy to Print, No clogging | Natural Material, Non Toxic¡¿- Minimum tolerance and low warping to ensure consistent feeding and stable prints, No clogging, extremely high successful rate. 100% with virgin natural materials, Biodegradable and Eco-friendly, NO harm to user and environment. Ideal for indoor printing.
?¡ŸProfessional Packaging | Vacuumed Sealed¡¿- The silk like filament from ERYONE came in a sealed vacuum bag with a desiccant bag to keep it dry and keep out dust and foreign particles, prevent nozzle jams and yield smooth 3D models.
?¡ŸHigh Compatibility¡¿- Compatible with 3D Printers and 3D Pens that use 1.75MM filament, Such as:Prusa,Makerbot,etc. Our filaments had been tested on various brands of 3D printer in the market and with positive customers' feedback.
?¡Ÿ100% Money Back Guarantee¡¿- ERYONE guarantees your purchase and provides for a lifetime money-back guarantee If you¡¯re not completely satisfied for any reason, contact us and we¡¯ll help you get it sent back and refunded.
Vendido por: Amazon
Actualizado: 27/01/20
Precio: