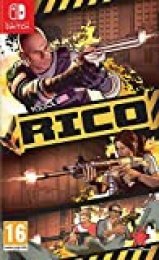 Core gameplay is simple, kick doors, shoot bad-guys, and make use of the element of surprise to gain an upper-hand against overwhelming odds.
Partner up with a friend to take down syndicates in a classic buddy-cop style. Mark targets and locations for coordinated breaches.
Or.. play classic couch co-op in offline split-screen play with full controller support.
Every case, operation and level is randomly generated ensuring a new experience every time you play. With new weapons, traits, enemies, and mission types to encounter and unlock.

Vendido por: Amazon
Actualizado: 25/09/20
Precio: 12,98€